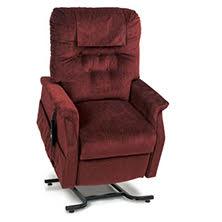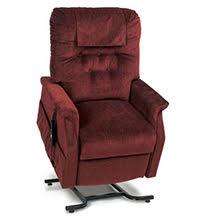 Remember that feeling of sinking into your favorite chair with ease, and passing the hours with your favorite TV show or a good book? That's the feeling re-created by power lift recliners, which can gently guide you from a standing position to a fully seated position effortlessly. From there, you can even relax further and slip into a fully reclined position. That's the difference between our power recliner lift models and standard recliners.
With power lift recliners, sitting and standing is no longer a chore. In fact, with one of our recliners it takes no effort at all to get in and out of the recliner. Once seated, you can find the position that's perfect for you with powered back and leg rests that can be adjusted to suit any position.
If you have limited mobility, and getting in and out of your favorite chair has become more of a chore than an enjoyment, then there's no substitute for power lift recliners. The best recliners, and the only recliners we carry, are made right here in the inside United States. Williams Lifts exclusively carries the Golden Technologies brand of power lift recliners. If you're wondering why we only carry one brand, here's some information about what makes Golden Technologies the 'gold standard' in recliners.