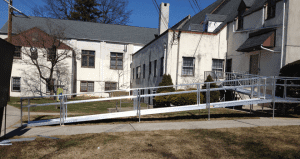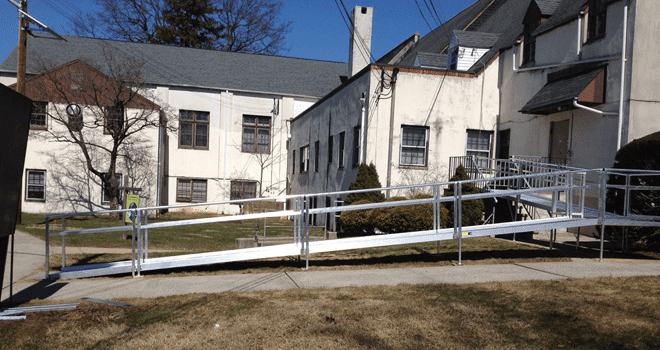 We Rent Ramps! A temporary accessibility solution.
When should I rent a Ramp?
Your situation is temporary (less than 6 months)
The length of need is unknown
You have visitors staying at your home who are in need of accessibility
Low monthly payments are needed
Short-term rehabilitation
If later you find that it would have been better had you purchased the ramp, we will apply the majority of your rental payments towards the purchase.
How do I know which ramp I need?
Call or email us to let us know your situation. If you have 3 steps or less, you may be able to use our portable ramps. You need to tell us the rise of the staircase (measure from the ground up to the top step) and we can let you know which length ramp is needed.
If you have more than 3 steps, a modular ramp is suitable. We will send a technician to your home for a free evaluation. It should take no more than 15 minutes. We will give you a price quote the same day. Our ramps are usually in stock and can be installed in 24-48 hours.