For people who use wheelchairs, mobility can sometimes be a problem.  Fortunately, there are many different ramps that are commonly used to create access for points for those who cannot use stairs. While there are ramps of all kinds, here are four types of wheelchair ramps that you are likely to run into most often.
 1. Threshold Ramps
Threshold ramps may be small, but they make moving between the indoors and outdoors possible for wheelchair users. These ramps are designed to fit against frames for doors, sliding doors, and raised landings, allowing you to roll over any bumps easily. They come in a variety of sizes and are typically made from aluminum.
 2. Suitcase Ramps
Suitcase ramps are the ultimate portable handicap ramp.  These compact and lightweight ramps fold up for storage and transport. They are built out of durable aluminum, can carry up to 800 lbs, and are incredibly easy to use. Suitcase ramps vary in length from 2 feet to 8 feet. When you're done, simply fold it up and put it away! These are perfect for small stairways or steps.
 3. Trifold Ramps
Trifold ramps are similar to suitcase ramps in that they fold for easy storage and transportation. The primary difference is that they fold into three sections so you can carry a longer ramp in about the same amount of space. These are ideal for larger sets of stairs or vehicles. These are also manufactured out of aircraft-grade aluminum and vary in length from 5 feet to 10 feet.
 4. Modular Ramps
The final type of handicap ramp is a modular ramp. Modular ramps are a popular alternative to fixed, wooden ramps because they are virtually maintenance free and do not require a builder's permit to install. Wheelchairs users will love that they are semi-permanent and made out of the same aircraft-grade aluminum as the ramps above are. They also come with hand rails to accommodate those who use walkers or canes.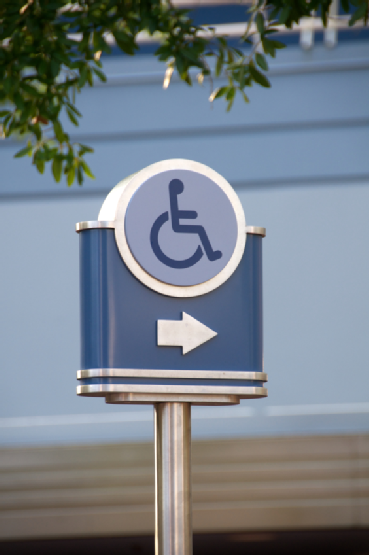 At Williams Lift Co., we carry all of these handicap ramps and others, and can find a ramp that fits your individual needs. Contact us today to set up an appointment in North and Central Jersey or you can visit our New Jersey showroom on Park Avenue in Plainfield. Check out our website for more information.