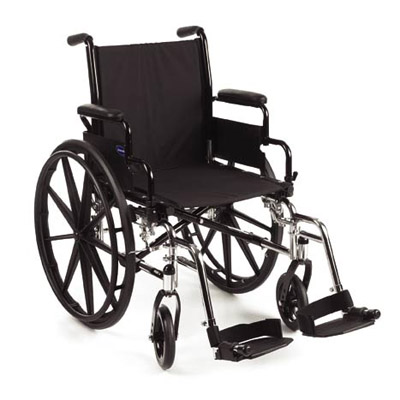 People who use wheelchairs have a lot of logistical factors to consider when planning outings. If you rely on a wheelchair to stay mobile and keep active, you are probably used to looking for accessibility ramps and using elevators or chairlifts to ascend instead of staircases. Of course, you also know that keeping your wheelchair in good working condition is essential to your overall quality of life. Here are some tips to help you ensure that your wheelchair stays in good shape:
When you get the chance, wipe down the seat and back of your wheelchair with a damp, soapy towel. This will help keep you comfortable and also keep these surfaces sterile. On days when you travel outside, be sure to clean your wheels and axles so that dirt buildup does not interfere with their operation. Keeping your wheels and axles clean can prevent many wheelchair maintenance issues.
Check your seats and cushions for rips and tears, and replace or repair any you find immediately. If you notice any increased difficulty when rolling across flat surfaces, check your tires to make sure they are properly inflated. Make sure all the nuts and bolts, especially those on the front wheels, are tight. Replace any missing parts as soon as you can.
Know Your Chair's Weak Points
Certain spots on your wheelchair experience more force and stress than others, especially the cross brace and seat frame. Check these spots for any cracks or dents, and also check for loose bolts in these out-of-the-way places. Make sure that your wheel lock is functioning properly, so that you can safely prevent your wheelchair from moving when you need to.
For one of the widest selections of wheelchairs and mobility products in New Jersey, visit Williams Lift Company. Whatever your mobility needs, we offer the products and services you need to make your life easier. Call us today at 908-322-7070 to find out how we can help you.