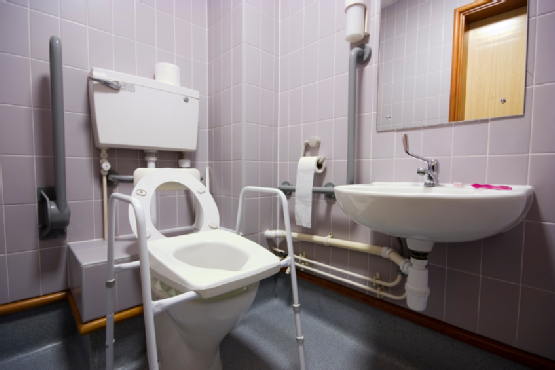 Bathrooms can be difficult to navigate for seniors and those with disabilities. The wet surfaces and loose throw rugs present a tripping hazard, and those in wheelchairs often find it challenging to move around bathrooms. With a few modifications, however, your bathroom can be made safer and more navigable, even for those in wheelchairs. Here are a few of the reasons why you should invest in bathroom aids:
Bathroom aids can make personal hygiene requirements much easier to deal with. For example, by installing a raised toilet seat, those with limited mobility can take care of their own bathroom needs. Those in a wheelchair may be able to raise and lower themselves more easily.
By investing in bathroom aids like toilet safety frame bars and safety rails, you're ensuring the safety of those with limited mobility. These prevention measures can reduce the risk of falls and serious injuries. Among those who are 65 and older, falls are the leading cause of injuries and death, and the most common reason for hospital admissions. Hip fractures, head trauma, and lacerations are common injuries sustained in a fall, and these injuries can reduce a person's mobility even further.
Devices like stair lifts and chair lifts can increase a person's independence, but so too can bathroom aids. Using devices like shower chairs and hand-held shower heads can eliminate the need for a caregiver in some cases. This improves a person's independence and helps protect his or her modesty.
Some seniors and those with disabilities might delay bathing and other personal hygiene activities because they're worried about falling in the bathroom. The use of bathroom aids like wall grab bars reduces the risk of injuries so that those with limited mobility can maintain their personal hygiene routines.
Williams Lift Company proudly offers a top-of-the-line range of bathroom aids, including safety rails, grab bars, and raised toilet seats. Improve the safety of your household today. Give us a call at 908-322-7070 to learn more about our products and services, which also include chair lifts, stairway lifts, and handicap ramps.