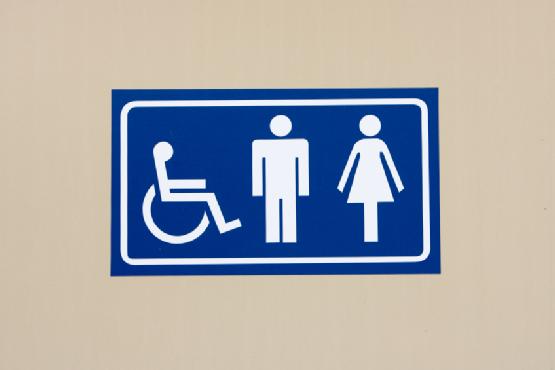 Using the bathroom can be a dangerous prospect to the elderly or disabled. Considering all the water and smooth surfaces, slipping and harming oneself in the bathroom is a real concern. Here's a guide to making your bathroom accessible for everyone:
Since some bathroom doors are too narrow for walkers, it's always a good idea to install grab bars throughout your bathroom. Though grab bars can be helpful for walking in general, they're especially useful for getting in and out of the shower and getting up from the toilet. Though you may be tempted to grab onto a towel rack, these racks are not built to support a person's weight and could easily be torn from the wall.
Though a grab bar is an important part of shower safety, there are plenty of other ways to make the shower even safer. Installing rubber-backed mats on the inside and outside of the shower are great for reducing the risk of slipping, while a detachable showerhead makes showering itself much easier. If you or a loved one has trouble standing for a long period, a shower chair can also help.
If you have trouble getting up from the toilet, you might consider investing in a raised toilet seat. Together with a smartly placed grab bar, a raised toilet seat can make getting up from the toilet seat safe and easy. An aluminum safety frame can also make going to the bathroom simpler, particularly if it is also used as a bedside commode.
If you need help making your bathroom safer, contact Williams Lift Company in Plainfield, NJ. In addition to providing all of the above safety equipment, we can make your home more accessible with chair lifts and handicap ramps. Call us today at (908) 756-7074 to get started.