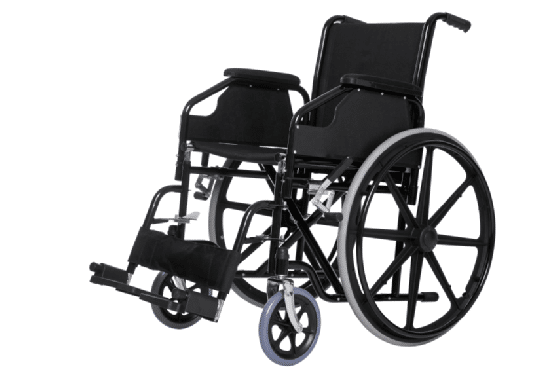 Wheelchairs and wheelchair lifts can make all the difference for people who struggle with limited mobility. And if you have Medicare, your doctor-prescribed wheelchair and wheelchair lifts may be covered. Call your Medicare representative to learn if the wheelchair and wheelchair ramps you want are covered. To help get you started, here is a brief look at Medicare coverage for wheelchairs and wheelchair accessories.
Related Article: WILL MEDICARE OR INSURANCE COVER A STAIRLIFT OR WHEELCHAIR RAMP?
What's Covered
Medicare Part B (Medical Insurance) covers power-operated vehicles (scooters), wheelchairs, and other durable medical equipment (DME) prescribed by your doctor for use in your home. DMEs may include walkers, hospital beds, handicap ramps, and wheelchair lifts that are ordered by your doctor. As long as the device is durable, long-lasting, used for a medical reason, used in your home, and not useful to someone who isn't sick or injured, Medicare covers it.
Your Costs
If you have Original Medicare, you will be required to pay 20 percent of the Medicare-approved amount. This is the amount a doctor or supplier that accepts assignment can be paid. For wheelchairs, scooters, walkers, and other DME, Medicare pays for the equipment in different ways: some equipment may be rented, other equipment may be purchases, and you may choose to rent or buy some equipment. Depending on where you live, you may be affected by Medicare's Competitive Bidding Program, in which Medicare will only help pay for a DME if it is supplied by contract suppliers.
For quality stairway lifts and wheelchair ramps in NJ, contact Williams Lift Company. Since 1947, our family-owned company has provided affordable and helpful home healthcare products to residents in Middlesex, Essex, Union, Morris, Bergen, and Somerset Counties in New Jersey. Visit our website to see our stair lifts and wheelchair ramps, or call us at (908) 322-7070 to learn about how we work with Medicaid.